Harxon helix antenna HX-CUX012A -the lowest profile ever, only 21.9mm.
Harxon is excited to announce the addition of the lowest profile helix antenna HX-CUX012A.

HX-CUX012A is designed with extremely low profile (21.9mm) and weighs only 8g with a compact dimension of ¢46*21.9mm, making it ideal to be integrated into UAVs, surveying and monitoring devices. It reduces the overall weight of applications and meets the strict demands of low profile.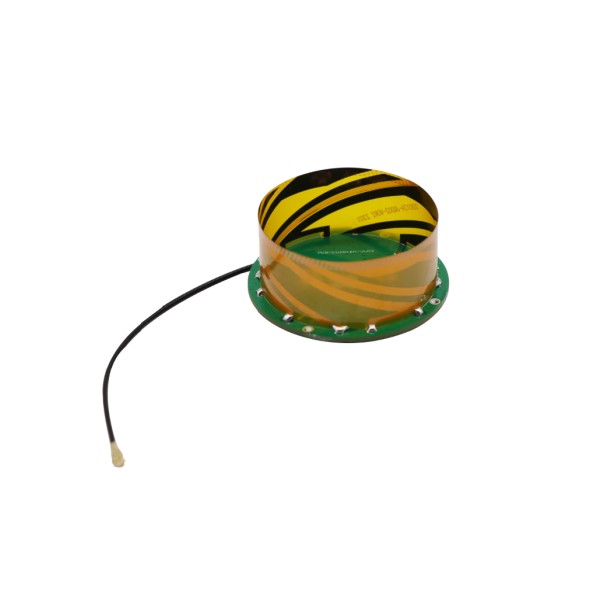 Limited to size and weight, ordinary helix antennas are difficult to be integrated with the UAV body. Electromagnetic interference and complex environments also put more requirements on antennas. HX-CUX012A is especially designed for unmanned aerial systems that integrate with inertial navigation systems, where light weight, small size and low power are absolute requirements.
Benefits of HX-CUX012A
l Extremely low profile ( 21.9mm)
l Extremely light weight ( 8g)
l Millimeter level accuracy
l High gain at low elevation
l Improved signal filtering
l Great multipath rejection
l Industrial temperature range
Learn more about the HX-CUX012A

Harxon Helix Antenna - No Fear of Tough Environments
Harxon helix antenna has uncomparative superiority over similar products with the same price, it exhibits highly consistent performance whether in normal testing environments or in extreme environments, which benefits from 15 years of industry accumulation.
About Harxon
Harxon focuses on the R&D, production and sales of GNSS antennas, vehicle antennas, wireless data radios and smart antennas. And provide customized products and positioning solutions for global customers in various industries.