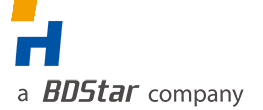 Overview
Key Features
Parameters
Applications
Download
Related Products
Overview
HX-DU1018D is a 0.5W and 1W radio modem, with light weight, small size and stable high performance. It can offer a frequency range between 410-470MHz. Also the frequency band can be customized as special requirement. It is flexible for the users to set the UART baud rate, output power, data rate, modulation mode select etc. parameters. It is your ideal choice for designing wireless data transmission products.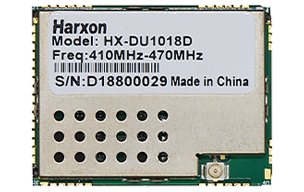 Key Features

Reliable Performance Radio Modem
HX-DU1018D provides reliable data communications for mission-critical applications where a combination of stability, supreme performance and long range are required.

Compact Single Board Structure for Easy Integration
HX-DU1018D weights only 5g with small dimension, and it could be easily integrated into customer's host device, perfect for innumerable mobile and remote data applications.

Low Power Consumption
HX-DU1018D adopts optimized structure design for upgraded transmission efficiency while reducing power consumption, prolongs the battery life.
Parameters
Power Dissipation (Typical)
Transmit Of High power: 4.0W@3.3V DC
Transmit Of Low power: 2.5W@3.3V DC
Receiving: 0.5W@3.3V DC
High Level(1W): 30.5±0.5dBm@ 3.3VDC
Low Level(0.5W): 27.5±0.5dBm@ 3.3VDC
-117dBm@BER 10-3 ,9600bps
Adjacent Channel Selectivity
>50dB@25KHz
4.8 kbps、9.6kbps、19.2kbps
9600 bps、19200 bps、38400 bps、 57600 bps、115200 bps
Applications