Harxon Enhances Its Influence in Agriculture with Reliable and Affordable Smart Antenna
Hanover, Germany – Nov. 10 to Nov 16, 2019 Agritechnica is the showcase of the global agricultural engineering industry and a forum for the future of plant production, Harxon takes this great opportunity this year to introduces its Smart Antenna series, a smart product line for manual guidance and autosteering in agriculture applications that will benefit from precision positioning. The smart antenna series gained a great deal of attention and impressed our customer with their reliable performance.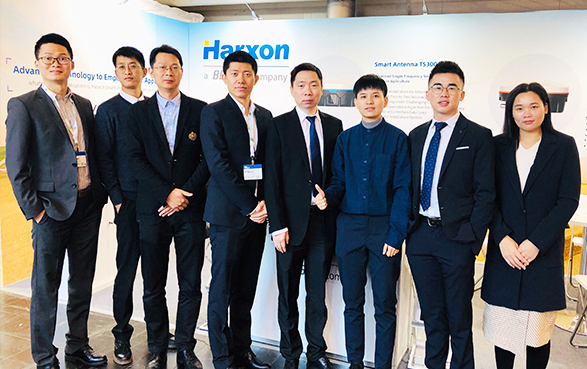 Harxon offers the reliable, scalable, affordable and highly customized smart antennas that integrating high precision GNSS receivers and high performance antennas with rugged, waterproof enclosure. Harxon support a variety of real-time GNSS corrections and effectively improve the accuracy and performance of your guidance terminal in precision agriculture.

For this Smart Antenna product line, based on the actual application in the field, Harxon has introduced two series, TS100 Series, a dual-frequency series, and TS300 Series, a single frequency series. Both base and rover are available. These Smart Antennas Series support multiple-constellation tracking and are able to track any visible satellite even under challenging conditions, guaranteeing enhanced accuracy and reliable positioning for machines on the farm. Also, multiple correction data links are provided, including 3G/4G modules, built-in/external radio modems, and Bluetooth, which greatly improve the flexibility of transmission. What's more, the patented T-DIFFTM technology reduces the impact of machine vibration on complex landform and ensures pass-to-pass positioning accuracy within 5cm at the mode of RTK. At last but not least, smart antenna series offer multiple mounting options as built-in magnet, fixed mounting as well as 5/8-inch screws and M4 screws, which offers convenience and efficiency for installation in challenging environments.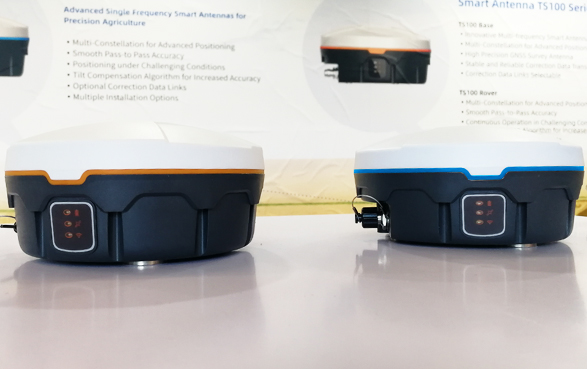 As a long-time innovator in precision positioning, Harxon has offered its precision agriculture customers reliable, quality solutions that optimized grower's productivity and efficiency that save time and lower their input cost in various field activities as autosteering, variable rate seeding and spray application, auto section control and path planning.