Hannover, Germany, November 12, 2023 – The grand opening of Agritechnica, the world's premier agricultural tradeshow for machinery and innovation, took place at Messegelände Hannover, Germany. Harxon Corporation and Unicore, subsidiaries of BDStar, showcased a range of cutting-edge technologies and solutions for precision agriculture at booth 0824 in Hall 8, capturing the attention of numerous attendees.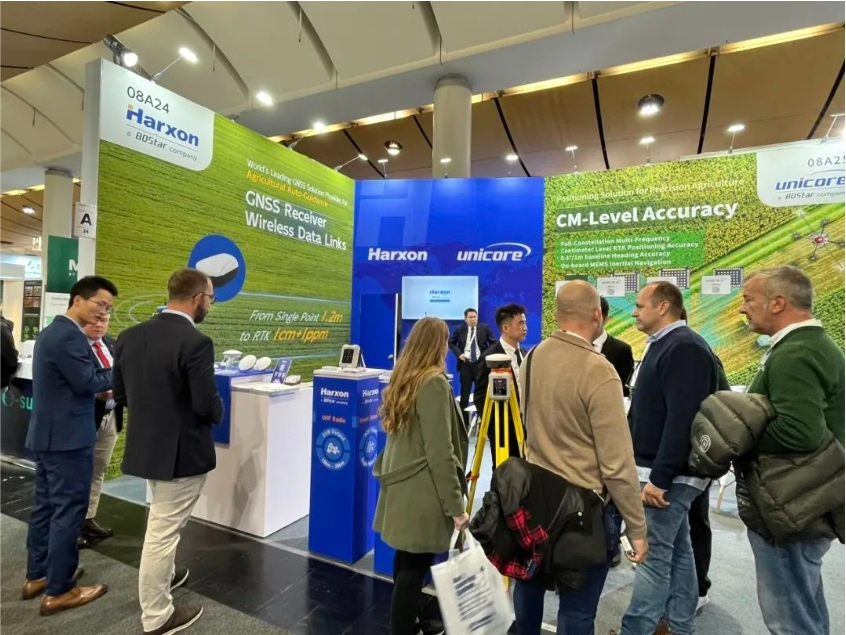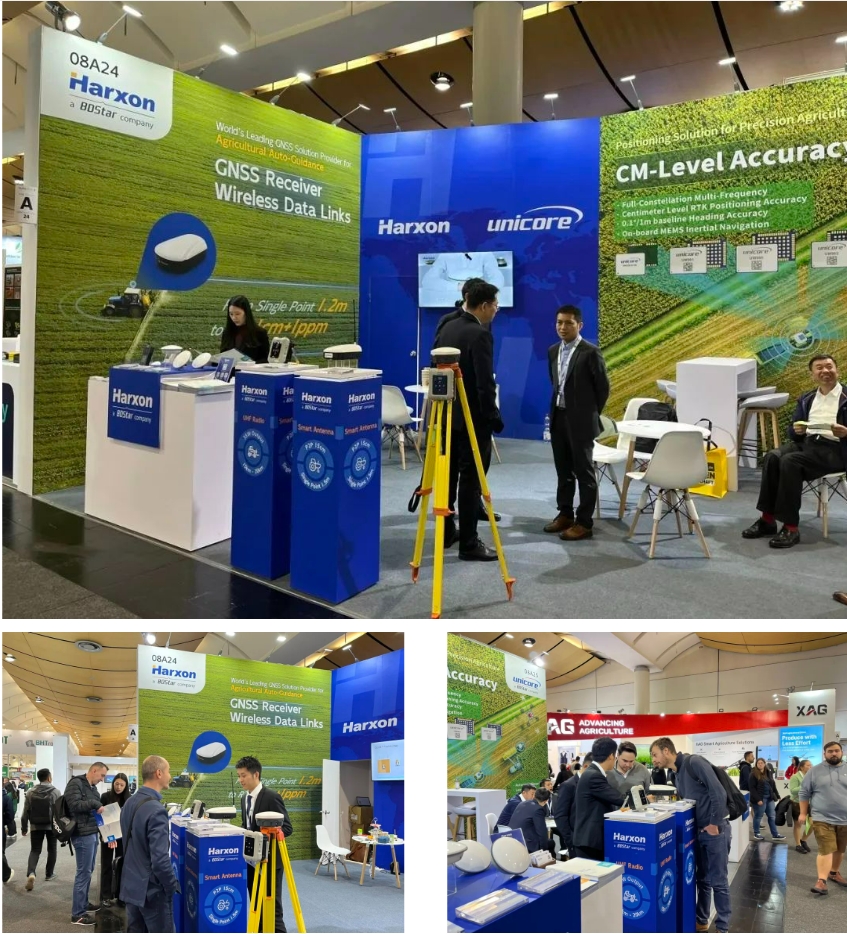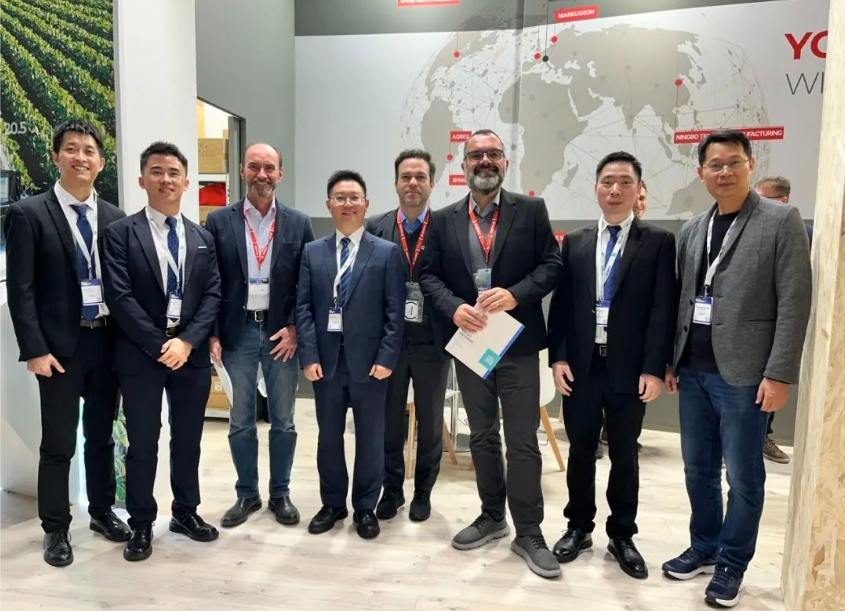 Exhibition Highlights
At this exhibition, we presented a range of innovative products and solutions in the precision agriculture domain, which includes Survey GNSS Antennas, Ruggedized Antennas, Wireless Data Links, and GNSS Receivers.
The exhibition hall buzzed with excitement as we attracted significant attention from attendees and industry clients. Experts from around the globe praised Harxon's high-precision positioning solutions specifically tailored for agricultural machinery during the event. Harxon team engaged in in-depth discussions with clients about the challenges faced in achieving high-precision positioning in agricultural machinery, gaining valuable insights to further enhance our products and solutions.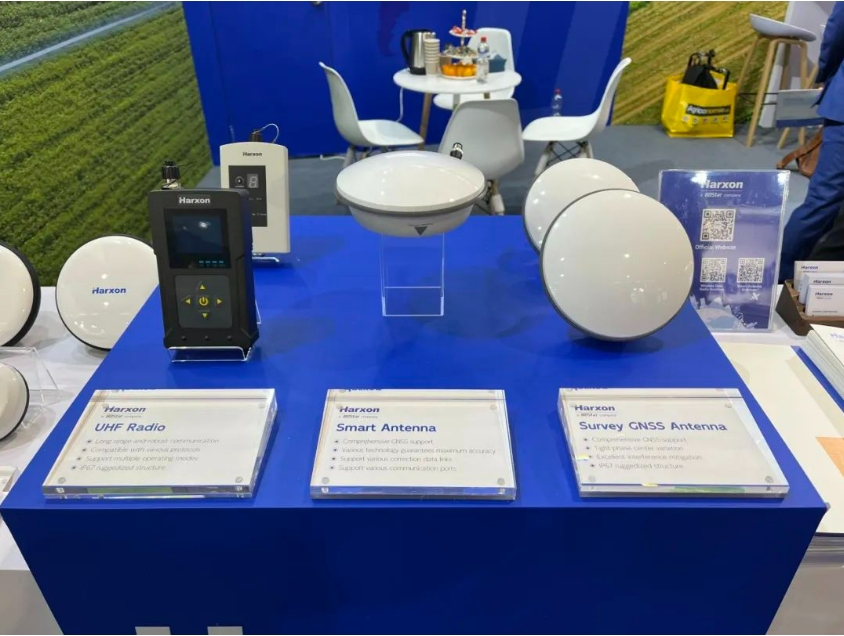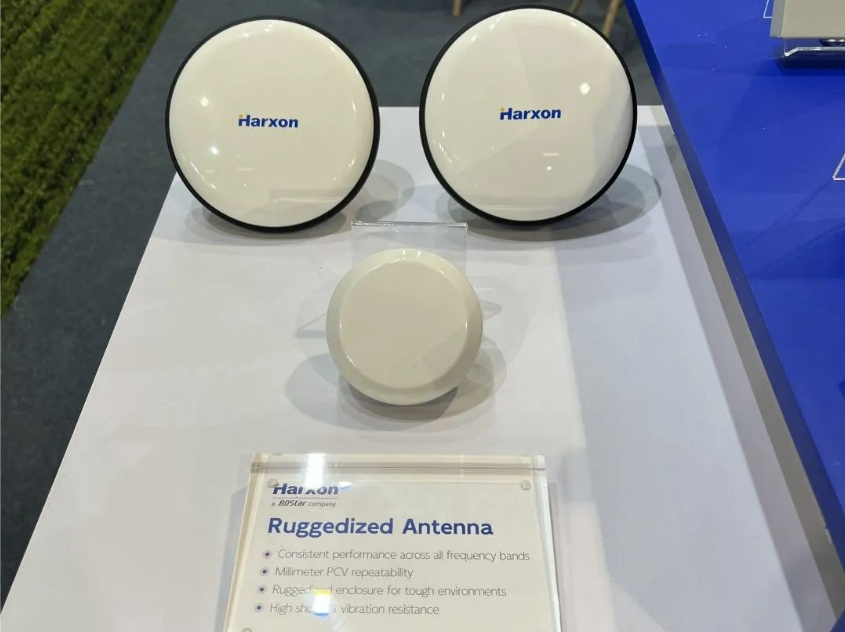 Featured Products

The TS122, TS112, and TS100 series Smart antennas took center stage at the booth. These Smart antennas, functioning as high-precision GNSS receivers, are suitable for high-performance semi-automatic or fully automatic applications requiring centimeter-level accuracy. They excel even in terrains with variable heights and environments with signal obstructions, providing precise positioning information. The GNSS receivers boast high accuracy, stability, rugged durability, flexible installation, and a broad range of precision options, from single-point positioning accuracy of 1.2-2m to RTK accuracy of 1-2cm+1ppm and P2P accuracy of 2-30cm. They also support multiple correction data links for achieving higher positioning accuracy.
Harxon also offers intelligent and efficient ultra-high-frequency wireless data transmission radios for rapid data transfer. The HX-DU8616D series UHF radios ensure stable and reliable differential data signal transmission even in harsh environments. These radios feature long communication distances, low power consumption, intelligent and user-friendly designs, high-definition OLED displays, menu operation support, intelligent recognition of serial port baud rates, intelligent recognition of power-on status, interference detection, remote control, and more.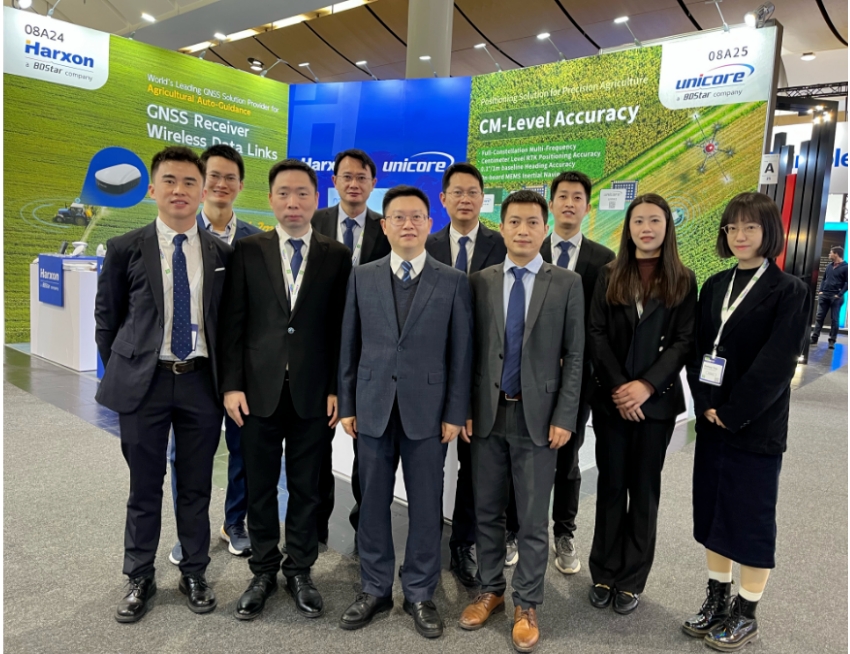 Agritechnica continues until November 18, 2023, and we eagerly await your visit to booth 0824 in Hall 8!