The 30th YugAgro International Exhibition of Agricultural Machinery, Equipment and Materials for Crop Production will be held on 21-24 November 2023 at the Expograd YUG Exhibition Venue (Kongressnaya str. 1, Krasnodar). YugAgro has conquered a significant role within the events on a global scale: in 2022, it welcomed as many as 600 exhibitors, both Russian and international, and more than 18,187 specialized professionals. Relevant companies found fertile ground to offer a wide portfolio of solutions ranging from advanced agricultural machinery to precision equipment and logistics and storage systems.




WHEN

November 21 -24, 2023
WHERE
Expograd Yug, Krasnodar, Russia
VISIT US
Pavilion 2, Stand B349


From 21st to 24th November, come and visit Harxon in Pavilion 2, Stand B349: Harxon's solutions are waiting for you to show you our cutting-edge products and solutions, including Survey GNSS Antenna, Ruggedized Antenna, Wireless Data Links and GNSS Receiver that can be applied in agriculture.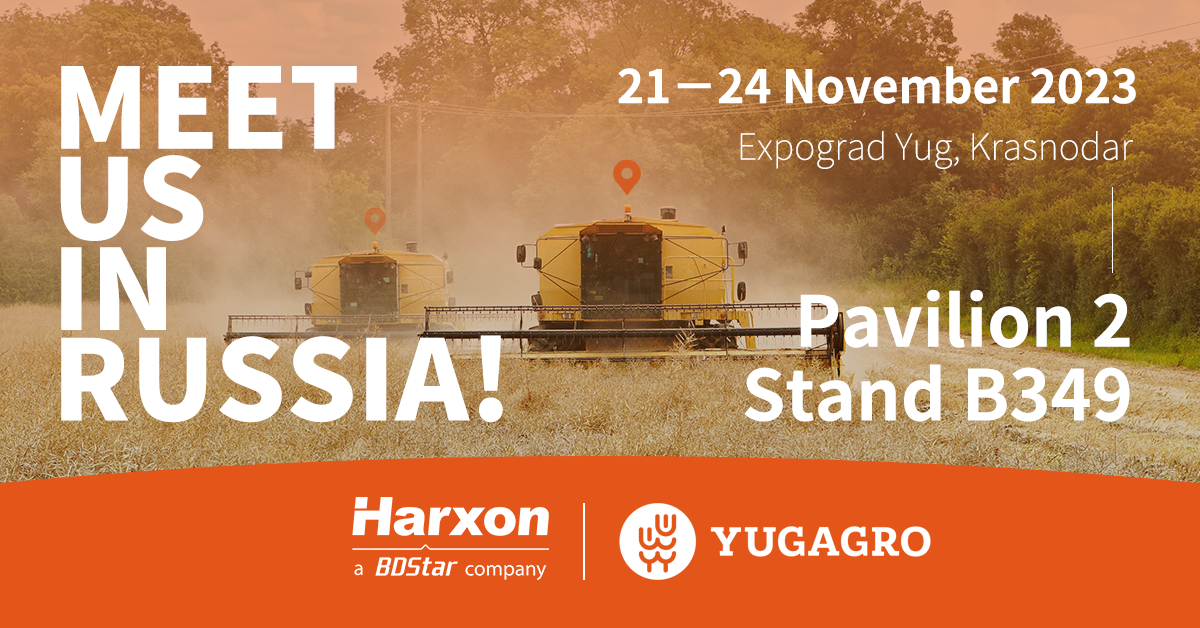 Check Out Our Solutions for Precision Agriculture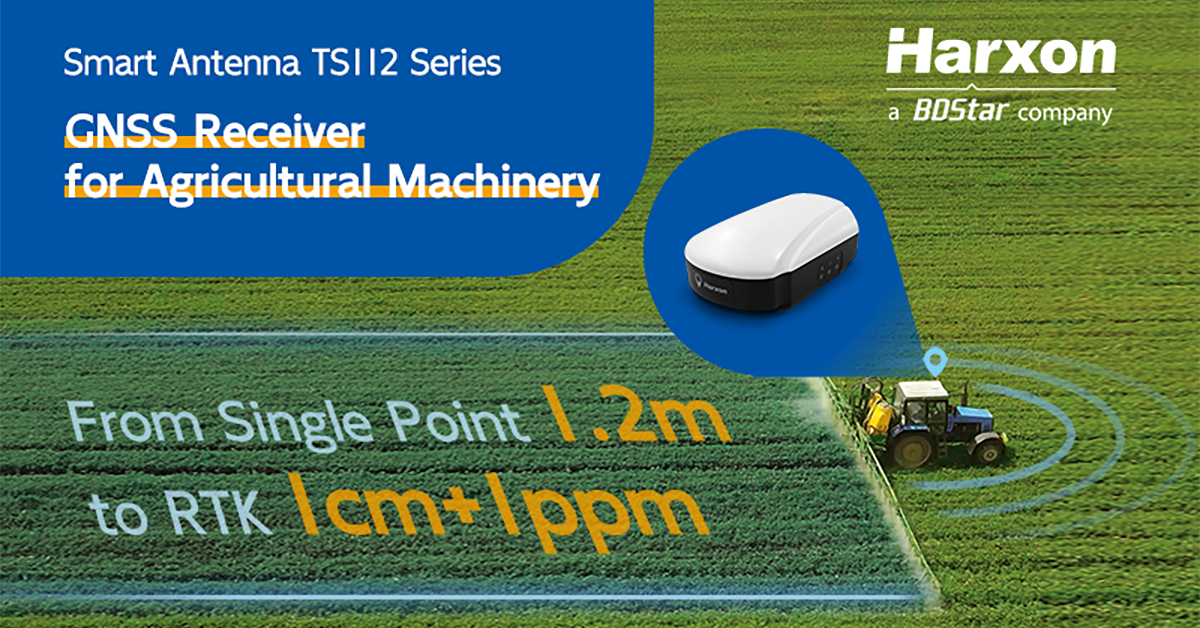 Harxon GNSS Receiver


Harxon has added TS122 cost-effective GNSS receiver series to its line of smart antennas. There're mainly three series of Harxon smart antennas, TS122 series, TS112 series and TS100 series. The TS122 series and TS112 series are used on rovers and TS100 series base (TS103) is used as part of RTK base. These GNSS receivers feature high precision, stable performance and ruggedized enclosure, designed and crafted for different requirements under different conditions, with precision ranging from single point 1.2-2m, RTK 1-2cm+1ppm, to P2P 2-30cm.
Multiple correction data links are supported for higher positioning accuracy, including SBAS, LTE, Radio, L-Band and Bluetooth; there're also comprehensive communication ports for convenient data transmission: RS-232, CAN, Bluetooth, LTE and Radio. Higher level positioning accuracy can be easily reached without additional pay-for-use.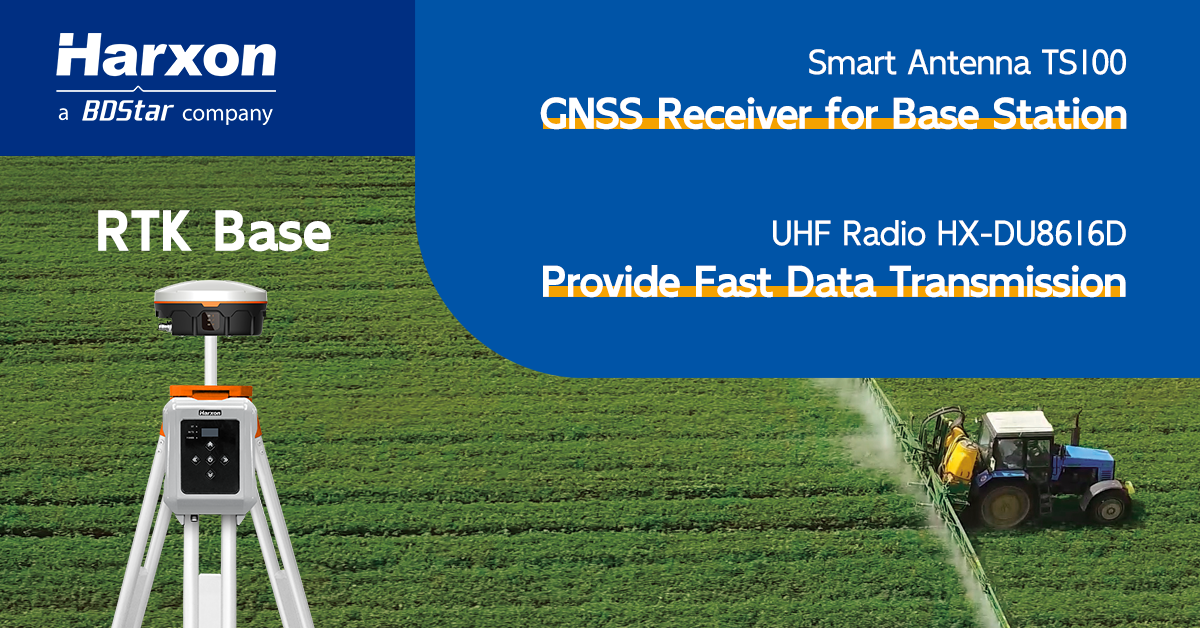 Harxon Wireless Data Links

Harxon also offers smart and high efficient UHF radio for fast data transmission. HX-DU8616D series is an advanced, high speed, high power wireless data link built to withstand the demanding conditions of GNSS/RTK surveying and precise positioning. Due to the 35W high transmitting power, connection distances up to 20 kilometers can be covered in favorable conditions. It is designed with a ruggedized IP67 weatherproof enclosure to withstand extreme environments.
This product series supports intelligent serial baud rate identification function for different RTK devices. And it provides dependable performance as either a base, radio repeater or network repeater working with other Harxon radio modems. Moreover, it's capable of supporting multiple communication protocols, including ETALK, TRIMTALK™, TRIMMARK™3, Transparent-EOT and SATEL®.
And if, while you are waiting for the fair to arrive, you have any questions or would like to know more details about the productsyou can find, please contact us. We are always at your disposal to answer your questions.