Unmanned Aerial Vehicles (UAVs), commonly known as drones, which fly autonomously or be controlled remotely, are originally used in military missions. With the development of related technology, UAVs have been gradually won its popularity in the market with inimitable benefits as increasing efficiency and productivity, decreasing workload and production cost, improving accuracy and operation safety. They have been widely adopted by industrial operations as law enforcement and border control surveillance, infrastructure inspection, aerial photography, express shipping and delivery, search and rescue operations, geodetic surveying and mapping, precision agriculture, natural disasters tracking and forecasting and etc.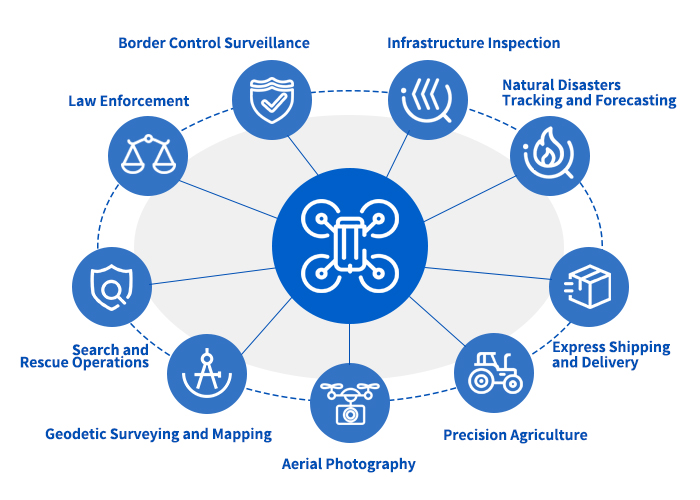 As the UAVs are gaining steady momentum and the drone service market size is expected to witness continued surging growth in the years to come, the UAVs has been constantly demanding upgrade of its positioning technology and solutions that has no room for mistake to support various applications.

Harxon Corporation services the UAVs market with its expertise and professionalism by developing and manufacturing high precision GNSS helix antennas that take the industry characteristics as top priority. To deliver ultimate positioning accuracy, Harxon UAV helix antennas support multi-constellations full frequency satellites signal tracking. Its patented D-HelixTM technology not only ensures antenna the extraordinary full band signal availability but also a wide marginal high gain performance. Plus excellent low elevation signal reception and out-of-band signal rejection, Harxon's helix antennas offer versatile positioning solutions for UAVs.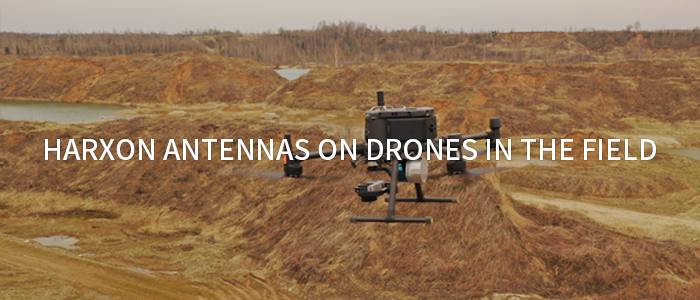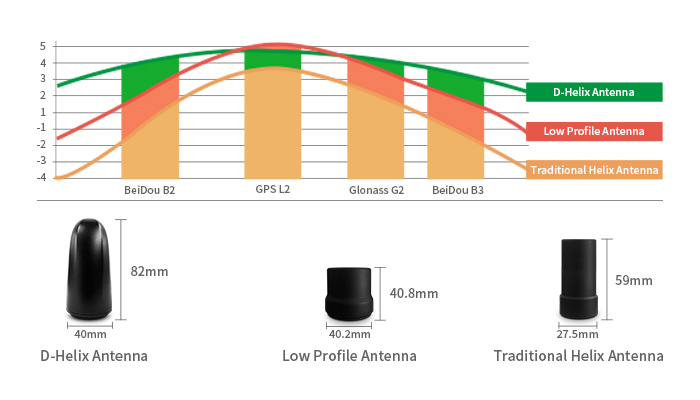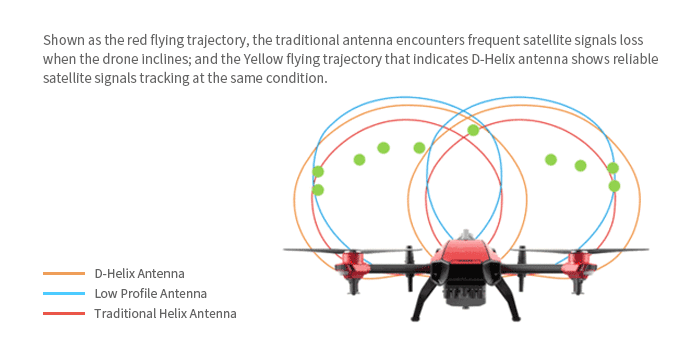 Meanwhile, decreasing the weight and miniaturizing form factor of the UAV antennas are equally important, as these factors can greatly affect the integration of the fly solutions. For product form factor, we offer various form designs with housed or embedded options, impressing the clients with ultralight weight material and compact product structure. For example, Harxon offers embedded antenna solution with weight as less as 8 grams and 20 grams for housed solution.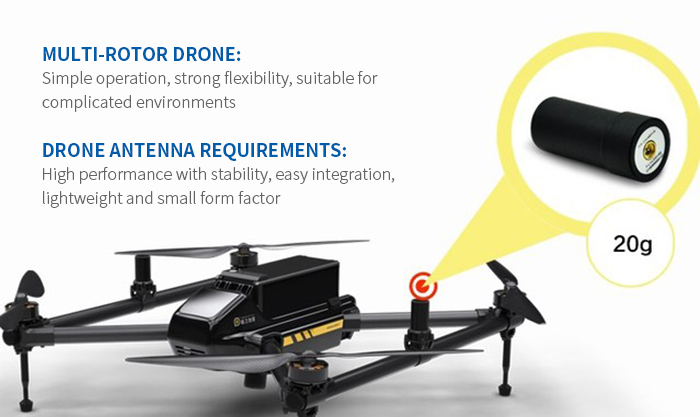 Above all, Harxon's helix antennas for UAVs gain their popularity and reputation in the market are benefiting from the company's customizable policy for specific requirements. Harxon provides its UAV customers with tailored services including adjustable antenna specifications, connection and installation methods selectable, as well as professional integration guidance and service to achieve smooth and seamless integration for the whole flying solutions.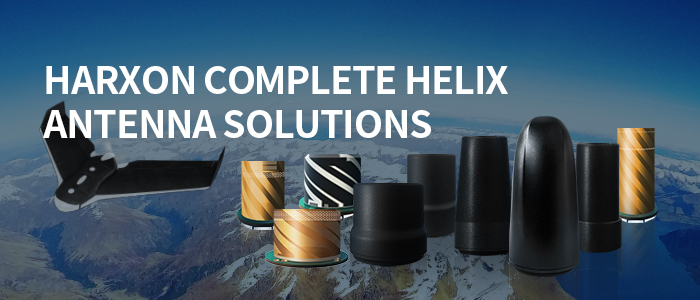 Harxon UAVs Antennas Advantages
Comprehensive GNSS support with consistent GNSS signal availability

Reliable phase center repeatability with millimeter-level positioning accuracy

Strong anti-interference performance in harsh environment that has blockage and electromagnetic interference

Excellent multi-path reduction performance across all GNSS frequency bands

Extraordinary low elevation GNSS signal locking with high gain and wide beam width

Out-of-band signal pre-filer embedded for reliable GNSS signal reception

Lightweight and low profile design for flexible integration

Rugged housing or embedded mounting are available for customized demand

Market-proven positioning technology welcome OEM solutions
UAV Antennas (Embedded):

UAV Antennas (Housing):