Harxon Releases the New Frequency Hopping Modem HX-DU2017D
Harxon is launching the new frequency hopping OEM modem HX-DU2017D, which provides the strong anti-jamming and signal receiving capability for complex data intensive applications.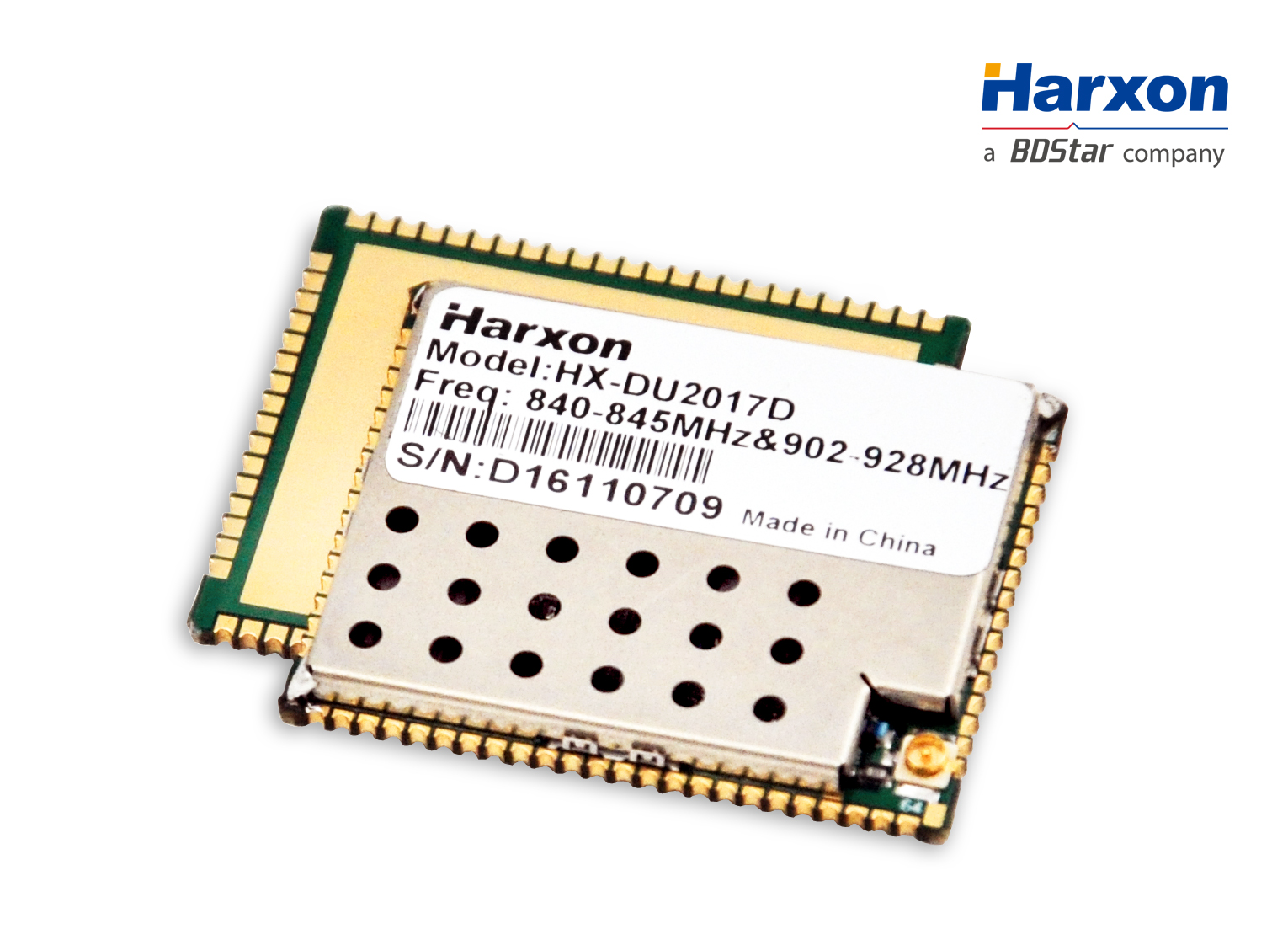 HX-DU2017D is the first miniature, dual frequency, software selectable 840MHz & 900MHz data link modem available on the market. Same design, same module, just select your desired frequency and go!

The HX-DU2017D provides a power switching of 0.5W, 1W and 2W, 20ms/30ms/40ms/50ms/ frequency hopping interval, and supports Point-to-Point, Point-to-Multipoint network. Its full duplex mode ensures secure data transferring and stable long-range communication. HX-DU2017D also provides short latency of data transmission and communication recovery in millisecond level.

HX-DU2017D allows fast and secure, simultaneous data communication for mission-critical applications, especially in the fields of precision agriculture and UAVs. For example, unmanned plant survey, UAV plant protection, automatic mower. It could be easily placed on UAV, as it's quite an extremely small footprint for tight OEM integration and design flexibility. Meanwhile, its frequency hopping transmission ensures the data security and flight stability.