The eagerly anticipated GEO Business 2023, scheduled for May 17-18 in London, was set to feature over 120 international brands and innovative start-ups, all displaying the latest cutting-edge technology, tools, and solutions for geospatial applications. This year is the first time Harxon has appeared at GEO Business. At the show, Harxon showcased its survey GNSS antenna, choke ring antenna, aviation antenna, ruggedized antenna, helix antenna, timing antenna, smart antenna, vehicle antenna and wireless data radio for surveying and mapping applications.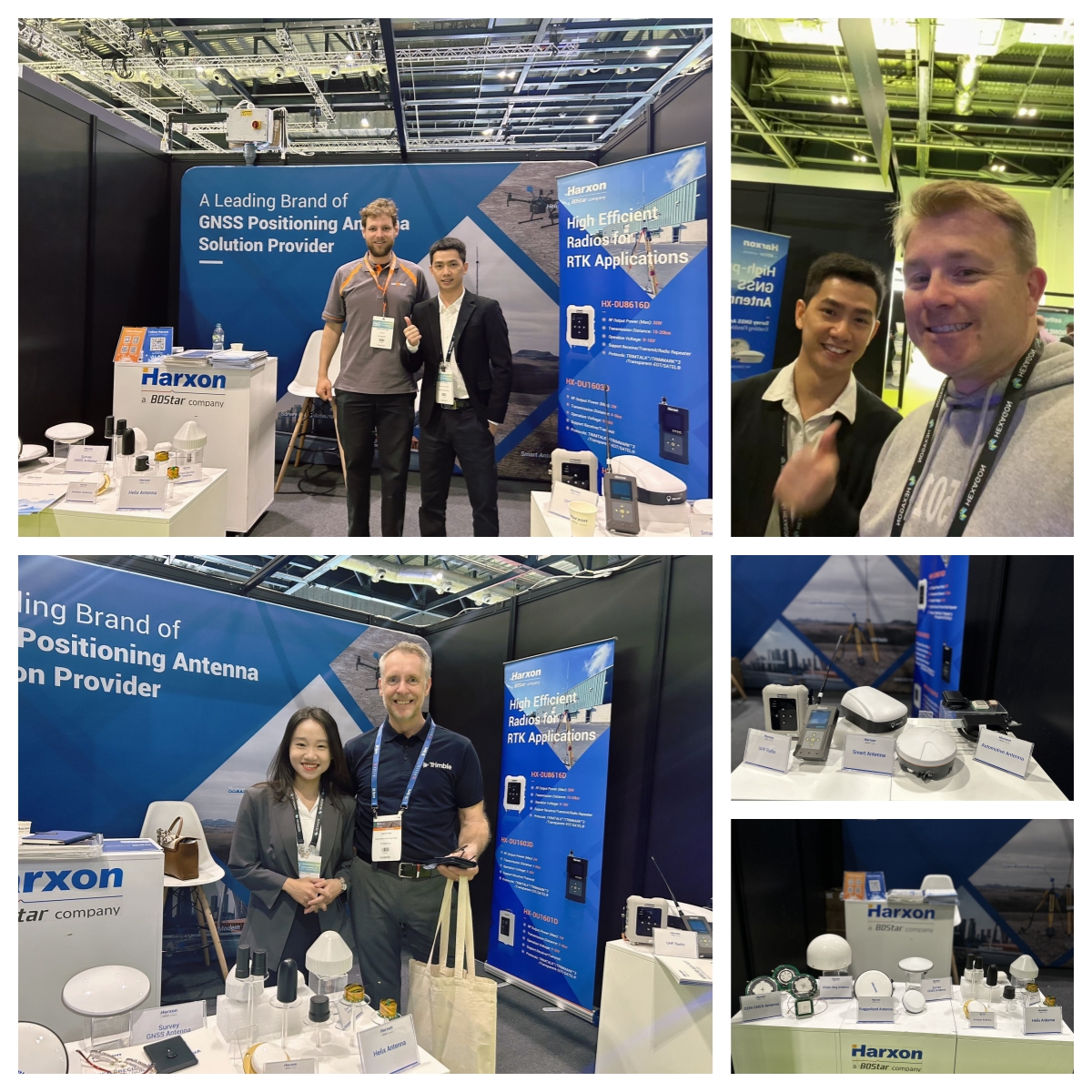 In this exhibition, Harxon displays a lot of featured products. Survey GNSS antenna HX-CSX633A is designed with brand new structure, enabling easy and flexible installations (magnetic mount, screws mount and pole mount). Also, it can withstand a certain amount of shock and vibration. Ruggedized antenna HX-CVX606A built into ruggedized enclosure with metal base, which allows the antenna to be used in high shock and vibration conditions with stable performance. HX-CH7609A is a cost-effective small size helix antenna which features comprehensive GNSS support, centimeter phase center repeatability and high gain at low elevation.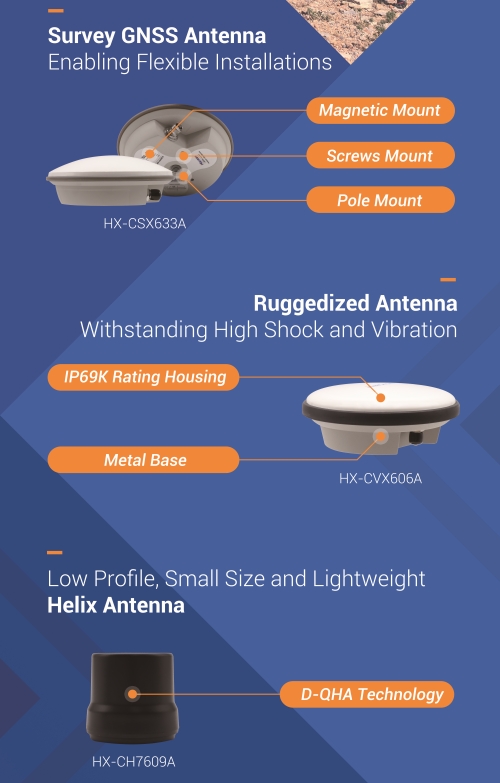 HX-DU8616D, HX-DU1603D and HX-DU1601D are three typical wireless data radios for surveying and mapping, and precision agriculture. These high performance radios support multiple communication protocols. HX-DU8616D is a high speed high power wireless data link with 35W high transmitting power, enabling 15-20km transmisstion distance. It can work as receiver, transmitter and repeater. HX-DU1603D is designed with 2W output power while HX-DU1601D is designed with 1W output power, they can both work as receiver and transmitter, the transmission distance can reach 3-5km. All the radios are designed with ruggedized IP67 weatherproof enclosure to withstand extreme environments.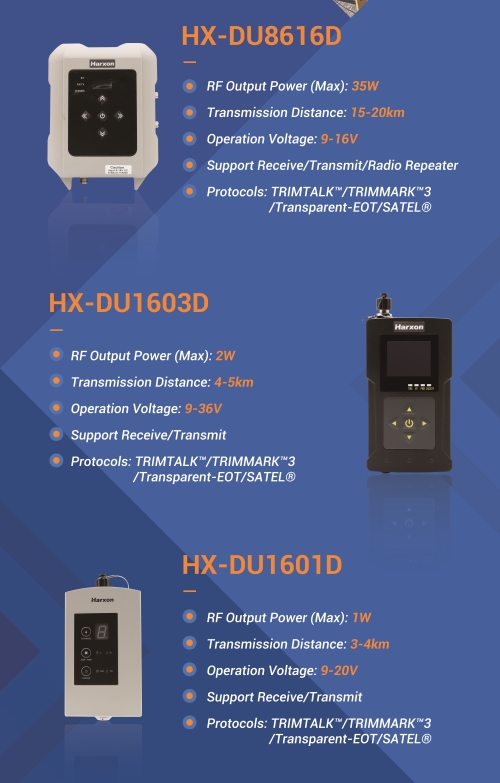 Harxon thanks all of its customers and business partners for visiting its booth at GEO Business 2023. We look forward to seeing you again in the coming Intergeo in Berlin in October!