Harxon has released a 900-megahertz modem designed for unmanned aerial vehicle (UAV) customers.
The HX-DU1018D is a miniature high-performance OEM 900-megahertz multi-frequency modem with advanced data-processing architecture, which can offer customer selectable ISM 900-megahertz or licensed 400-megahertz modes in the same module.
The HX-DU1018 features an extremely small footprint for tight integration and design flexibility.
The modem supports a transmission rate of 200 kilobits per second over narrow channel bands, using digital signal processing technology. It comes with a development kit, easy to install and operate.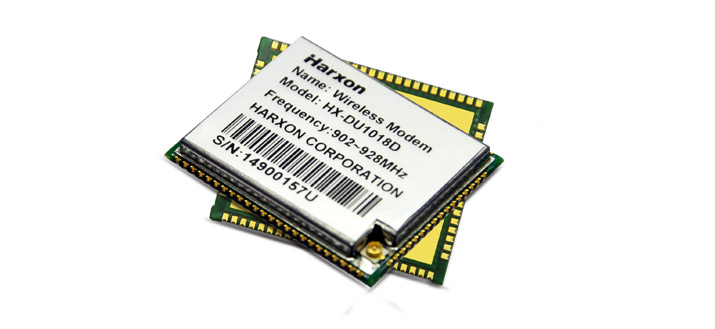 Key applications
Automatic vehicle location.


Traffic monitoring and control.

Differential GPS navigation.

Water and wastewater management.

Irrigation control.

Oil and gas field monitoring.

Security system management.

UAV market.
Features
Supports 400 megahertz or 900 megahertz bands.

Transmission rate: 200 kilobits per second.

Point to point, point to multipoint.

Frequency-hopping spread spectrum.

Low cost, high performance and high reliability.

Longer transmission distance over 50 kilometers in open air.

Adjustable transmit power 100 milliwatts to 1 watt.

High interference rejection.

Industrial temperature: negative 50 degrees Celsius to 80 degrees.